WELCOME
>
ABOUT US
ABOUT US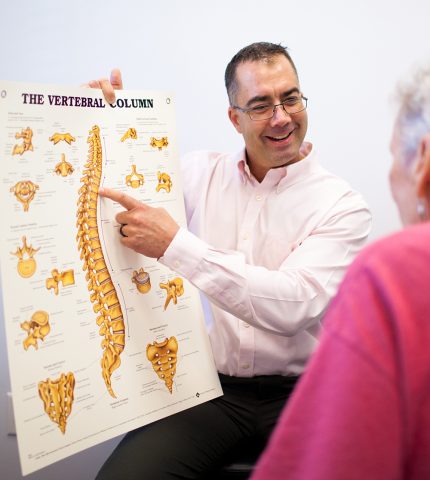 At Edelman Spine & Orthopaedic Physical Therapy, our mission is to provide the best care possible, based on the most current research available. We strive to be leaders in our field and have obtained advanced degrees to enhance the outcomes of our patients.
Established in 2005 and located on the east side of Dover, Delaware, ESOPT excels in the treatment of sport and spine injuries as well as industrial rehabilitation.
Our skills, experience and expertise in treating spinal injuries are what separate us from other physical therapy clinics in the state.
We are also recognized nationally for our work with athletes treating injuries for the shoulders, elbows, hips, knees and ankles. We are honored to work directly with athletes from USA Swimming, USA Figure Skating and the Ladies Professional Golf Association (LPGA).
In our industrial rehabilitation work, we provide job site analysis, pre-placement screenings and back school seminars. We work directly with Procter & Gamble Dover Wipes Company and have been successful in reducing lost work hours by 50%.
Understanding the delicacy of an injury, our clinic is specifically designed to offer patients a quiet, private and spacious treatment environment. We accept most private insurance, as well as worker's compensation and motor vehicle accident claims.
Our capable, courteous staff is eager to meet you to learn what we can do to improve your quality of life. Learn more about ESOPT on our Instagram (edelmanspine).