WELCOME
>
ABOUT US
>
Shawn R. Schlegel PT, DPT, COMPT
Shawn R. Schlegel PT, DPT, COMPT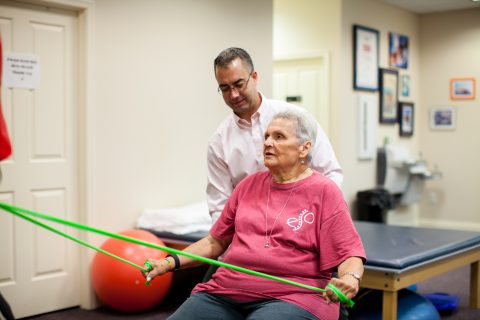 Shawn is originally from Wilmot, a very small community in the heart of Amish country, in Ohio. He pursued his Bachelor of Science in Physical Therapy from The Medical College of Ohio/Bowling Green State University in 2001. He continued to pursue specialization through Maitland-Australian Physiotherapy Seminars and in 2007 Shawn became a Certified Orthopedic Manual Therapist (COMT). Primary skills lie in hands on techniques such as joint mobilization and manipulations. Shawn initiated his Transitional Doctorate of Physical Therapy through the University of St. Augustine, and completed the degree through Evidence In Motion in 2010.  He has recently acquired his Certified Myofascial Trigger Point Therapist (CMTPT) in Dry Needling from Myopain Seminars February, 2018. 

Shawn has provided physical therapy in Florida, Ohio, Delaware, and North Carolina. Through his travels he has been adjunct lecturer at Indian River Community College in FL, Walsh University in Ohio, and Delaware State University in Delaware. His primary focus of care has been in orthopedics, spinal care, sports rehab, and chronic pain. Shawn is knowledgeable of occupational health and rehab through WorkSteps.

When Shawn isn't working, he enjoys spending time outside, particularly, motorcycle riding, fishing, canoeing, hiking, archery and cookouts with his wife, daughters and family dog.